"Clinical trials in Australia" series: "Complete laboratory solution for enabling your future medicine" webinar recap
Our Clinical trials in Australia series for 2021 was successfully concluded on the 10th of November, with the fourth installment of the webinar entitled, "Complete laboratory solution for enabling your future medicine".
This event was organized by BioClub, in conjunction with partners 360biolabs, BioHarbor and BioClub Australia Innovation Hub. The event was hosted by Harold Xie, BioClub's Director for Investment and Partnerships, with a keynote presentation from 360biolabs's Head of Business Development (APAC), Sharon Wenshan Sim.
The event concluded with a Q&A session, with added participation from 360biolabs's Executive Vice President of Commercial Operations, Angela Luttick.
Kicking off the session, we had Harold provide a brief introduction to the work carried out by BioClub's Australian Innovation Hub since 2016, and its continued commitment towards investing time and resources into its established platform for bi-directional collaboration between healthtech companies in both China and Australia.
A crucial service provided by BioClub to Chinese biotechs is in its corporate structuring and management services for potential clients looking to conduct clinical trials Down Under.

Moving on to the keynote, Sharon first espoused the key advantages, such as speed, cost savings, and overall quality of work provided by 360biolabs, as a leading vendor in Australia's clinical laboratory landscape.
As one of Australia's premier clinical laboratories, 360biolabs work is backed by an internationally recognized GLP, GCP, ISO/IEC 17025, 15189 quality system that complies with ICH/FDA/EMA test validation and reporting. Simultaneously, Australia's research and development tax incentives can also assist potential clients to significantly reduce clinical phase spending. Complementing the cost-savings, Sharon also mentioned that for most typical studies taken on by 360biolabs, their general methodology can be completely established and verified within six weeks.
To round out her presentation, Sharon also provided some insightful examples of previous collaboration with Chinese pharmaceutical companies, demonstrating 360biolabs's ability to provide multi-faceted services and expertise, as well as the crucial role played by them in a client's clinical trials journey.

As we moved on to the Q&A session, we were privileged to have 360biolabs's Co-founder and EVP of Commercial Operations, Angela Luttick participate in a boisterous discussion with our virtual audience.
The following is a snapshot of some of the questions:
Q : What are the strengths/factors that differentiate 360biolabs from key competitors in Australia?
A :360biolabs provides class-leading technology. Compared to laboratories in the EU and US, we are also generally a cost savings option.
360biolabs typically provides faster methodological establishment and validation than our competitors, and once any of our clients commence clinical trials in Australia, we can rapidly begin sample testing.
We typically generate data for PK sample testing in 3-5 days; PD studies can be completed in 10-15 days. Fun fact, 360biolabs was also the commercial laboratory in Australia to carry out both PD and PK analyses.
Q : Where are the strategic junctures in a clinical trial roadmap for a clinical laboratory to actively participate?
A :In any clinical trials process, the priority of the laboratory is to consider the number of samples used, for example, the number of blood samples that are required for each sample lot.
Most of our methodological development and validation work begins at the point when clients submit documents to the Ethics Committee for review. Once the first phase of clinical trials is approved, our laboratory will simultaneously commence work on sample testing for the duration of the study.
Q : What are the key points to note when applying for clearance to ship biological samples?
A :Unfortunately for Chinese pharmaceutical companies, there are comparatively more hurdles to clear. These include licensing, multiple documents to fill out for customs clearance applications etc. The processes navigated by the laboratories are relatively straightforward. So long as our Chinese clients can provide a legal import permit, we will work with them to schedule the dates for shipment.
However, I would like to stress that it is important to avoid the shipment of biological samples over weekends, as extended downtime at ports or logistics centres can potentially compromise the integrity of the samples i.e., excessive temperature fluctuations are a prime example
4.Q : Can methodological transfers or amendments be made at 360biolabs? Does 360biolabs provide preclinical testing services?
A :If the methodology of human samples is established, we can undertake methodological transfer.
The current focus of 360biolabs's commercial operations is on clinical testing, although if any client does have preclinical testing needs, further in-depth communication can be carried out on a case-by-case basis to assess whether 360biolabs has the requisite capability to assist in this aspect.
5.Q : How has the recent acquisition by the American company BioAgilytix impacted upon 360biolabs's day-to-day operations?
A :After being becoming a part of BioAgilytix, 360biolabs's ability to participate at the various stages of drug development, as well as its ability to geographically expand bioanalytical services, has been enhanced.
With the support of the BioAgilytix group, our team has also expanded its presence in the global market and can now assist in phase II clinical trials and beyond.
6.Q : Has 360biolabs collaborated with any Chinese laboratories in the past? If so, how?
A :We encourage our clients to communicate directly with laboratories in China and provide cross-validated QC samples, in addition to collaborating with the Chinese team until when the study methodology is established and validated.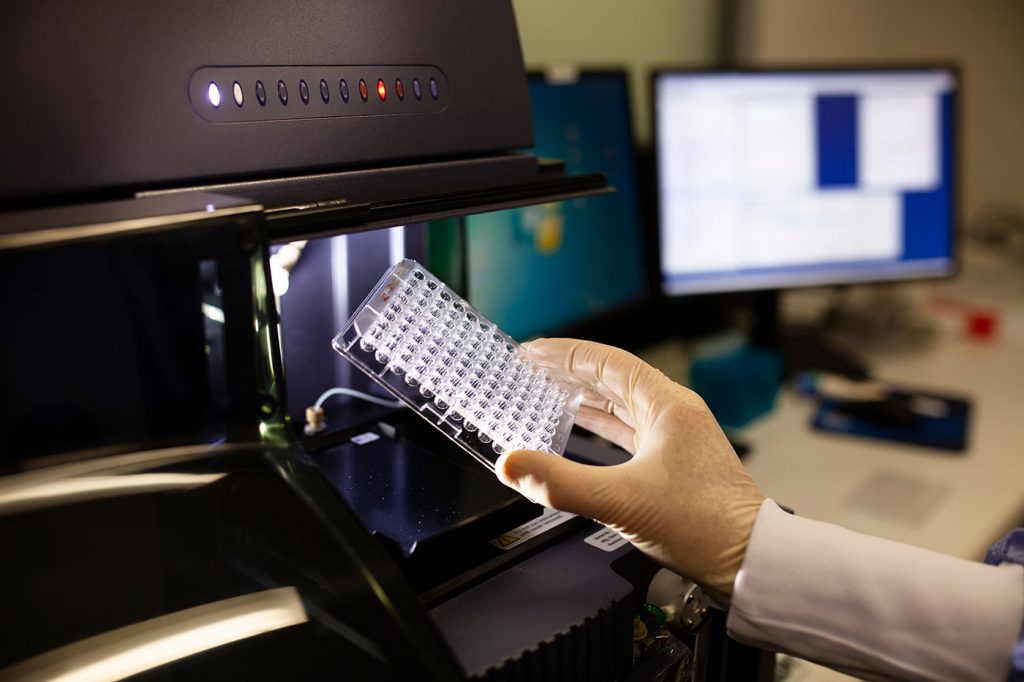 Source:360biolabs website
The end of this event brings our series of webinars for 2021 to a successful conclusion.
After hosting this "Clinical trials in Australia" series, covering topics ranging from the proper structuring of an Australian entity to ensure eligibility for R&D tax incentives, hearing from CROs and how they operate in the Australian ecosystem, through providing tips on navigating the regulatory and ethics landscape and the services provided by the clinical laboratories, we and our partners hope to have provided sufficient information and clarity on the process of conducting clinical trials in Australia.
We believe these nuggets of knowledge and information will be invaluable for Chinese biotechs and pharmaceutical companies, as they work them into their respective clinical strategies.
BioClub Australia Innovation Hub will provide our Chinese clients with soft-landing, corporate structuring, recommendations to trusted CRO partners, and complete project monitoring services during their clinical trials journey in Australia.
Questions related to conducting clinical trials in Australia? Scan code and add our digital assistant
Recommended links: